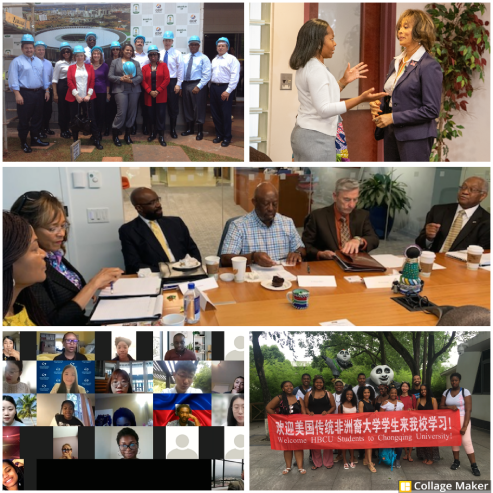 Who We Are
Wilson Global Communications (Wilson Global) is a purpose-driven international public relations and communications consultancy.
We work closely with American students, university administrators, and business leaders to establish and sustain international relationships and cross-cultural study abroad programs that prepare diverse communities for participation in today's 21st Century global marketplace.

Wilson Global is a 100 percent woman and minority-owned small business that is certified by the Small Business Administration (SBA). Wilson Global is known for its stellar reputation and extensive international contacts as the bedrock of its brand. Clients know Wilson Global for DELIVERING high quality services, on time, with efficiency and cost effectiveness, and with an enthusiastic, positive and cooperative spirit of community.
Our History
Wilson Global was founded in 1994 in South Africa by Julia A. Wilson, a former print and television journalist, during the historic presidency of Nelson Mandela. Wilson was the first American to own and operate a full-service public relations firm in the newly democratic South Africa.

Wilson Global is a pioneering firm that celebrates more than two decades of managing successful international programs, including:
Securing an exclusive television interview with Liberian president Ellen Johnson Sirleaf, the first woman elected president of an African country

Facilitating the historic establishment of a Confucius Institute at Xavier University of Louisiana, a Historically Black College and University

Promoting trade and civil society engagement in various countries including Brazil, France, Ghana, Malawi, Nigeria and South Africa.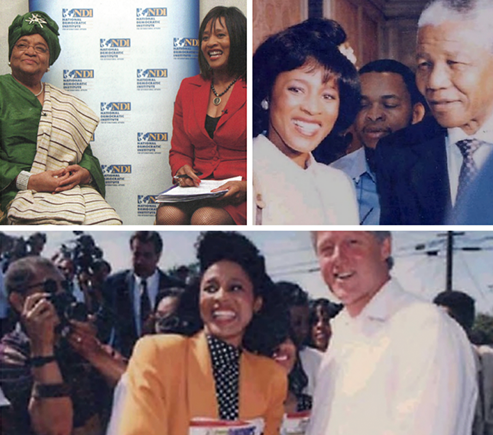 Our Guiding
Principles
We subscribe to the highest ethical standards
We operate with integrity
We are flexible
We are committed to working smart to meet clients' goals
We strive for efficiency & effectiveness
We are diverse
We are resourceful
WE DELIVER
CEO Profile
Julia A. Wilson is a former journalist, seasoned social entrepreneur and university administrator, with a passion for building and sustaining international relationships. She specializes in connecting people across cultures to form business, academic and civic collaborations.

After covering the election of Nelson Mandela for KCOP-TV in Los Angeles, she and four South Africans founded Simeka Pty Ltd, the first Black-owned and operated public relations firm in the newly democratic South Africa. In 1994, Wilson founded Wilson Global Communications SA Ltd. Pty. in Johannesburg and expanded the company's services to 13 countries.